Skip to Content
September Is Thyroid Cancer Awareness Month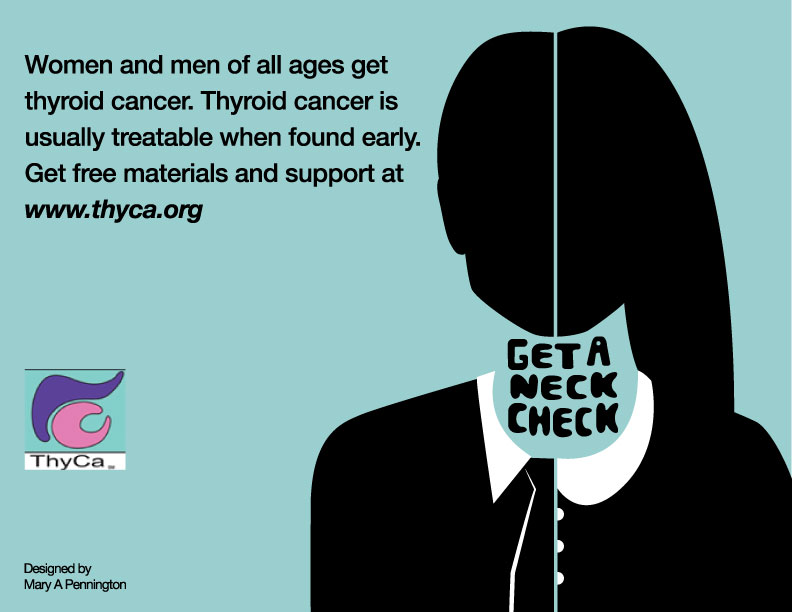 Midway Family & Cosmetic Dentistry Cares about your health and well-being. That's why we want you to be informed and aware of Thyroid Cancer, the fastest-rising concern among cancers based on incidence today. There is terrific news about Thyroid Cancer: dental health professionals are joining the fight. Neck checks, which can be performed by trained dental care professionals, are a vital key to early detection.
Regular Visits Promote Early Detection
During a dental visit, we are able to talk with our patients about their health history and examine the oral cavity for any signs of concern. A visual inspection of the mouth and palpitation of the jaw and neck are part of a standard dental screening. That means that regular visits to your dentist help guard against non-detected Thyroid Cancer.
Thyroid Cancer Is:
The fastest rise in the incidence of any cancer in recent years.
Affects people of all ages, from little ones to seniors.
Affects both women and men.
Sufferers number two-thirds women to one-third men.
Has many types and variants. Treatment is varied depending on the type and the individual.
Usually treatable when found early.
Is life-disrupting, expensive, and stressful for patients and loved ones even when treatable.
Nodules can be detected with a simple Neck Check done by a trained medical or dental professional during a routine appointment.
Nodules are most often benign, not cancerous.
Is aggressive and difficult to treat in certain forms.
Free information is available from the nonprofit ThyCa: Thyroid Cancer Survivors' Assoc.
thyca@thyca.org | P.O. Box 1545 | New York, NY 10159-1545
At Midway Family & Cosmetic Dentistry
We believe that informed patients are better prepared to make decisions regarding their health and well-being. For more information or to schedule an appointment, call Midway Family & Cosmetic Dentistry in Alpharetta, GA today at 678-393-1868.
Reach Out to Us Today to Be Seen by Our Dental Professionals