Skip to Content
What to Do When a Toothache Erupts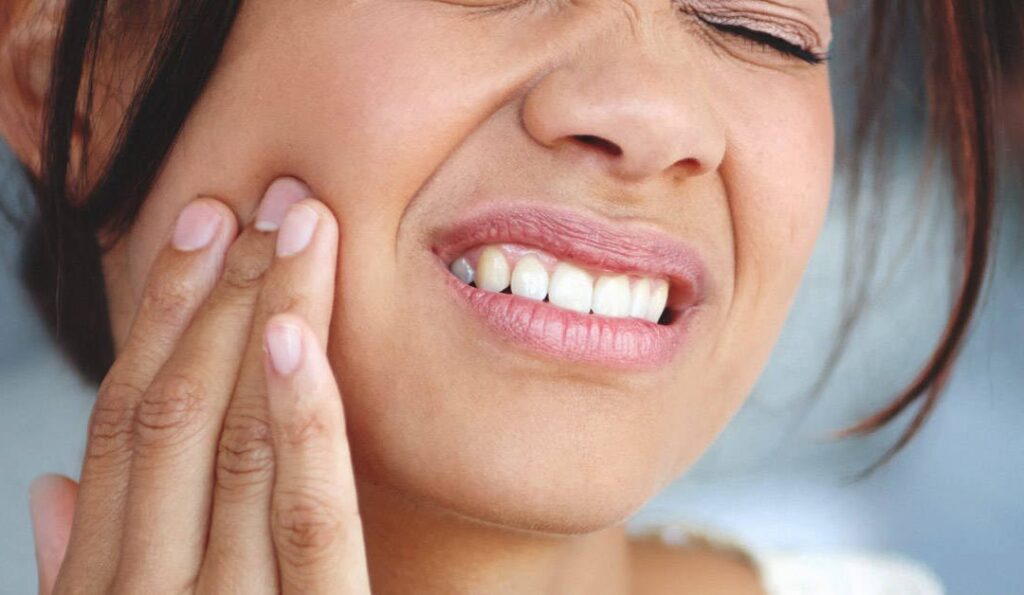 One may argue that identifying pain as intense, uncomfortable, and activity-altering as a toothache can prove challenging. Tooth pain often renders simple efforts, such as speaking, eating, or even opening one's mouth difficult. When such hurt emerges, the only concern often is to just simply find relief.
Unfortunately, however, tooth maladies don't always occur during the business hours that dental care providers follow. That said, there are specific actions afflicted patients can execute before or until they can obtain professional assistance.
Steps to Take When a Toothache Strikes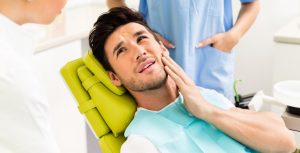 Assess the Underlying Cause
Tooth or oral discomfort could be symptomatic of several underlying causes. Granted, without the diagnosis from a dental care professional, we can't diagnose what's happening in our own mouths. However, we may be able to gauge the issue's severity based upon the associated physical manifestations.
Common issues, include dental infections like abscesses, cavities, a chipped or cracked tooth, or pain resulting from bruxism, which is the continual grinding of one's teeth.
All mouth pain lingering for more than a couple of days should warrant dental care. Certain ailments like infections or abscesses are often more serious because they can spread and cause major, dangerous illnesses in other bodily regions.
Therefore, if the pain is extremely severe, or is accompanied by occurrences, such as swelling, discomfort extending to other portions of the face or neck, and fever, emergency treatment should be sought.
Home Care Steps
Luckily, there are certain endeavors tooth pain victims can perform prior to meeting with a dental provider including:
Apply Ice
Ice packs or cold compresses applied to the face over the impacted tooth might prove effective in alleviating associated pain and swelling. That said, the individual in question is urged not to place ice directly atop the stricken tooth or gums. Oral care professionals suggest that such action often intensifies the discomfort.
Rinse Mouth Using Saltwater
Warm saltwater has proven fruitful in easing the pain associated with dental infections. Salt's anti-bacterial properties might kill infection-causing pathogens and keep the surrounding area clean.
Garlic
Garlic contains anti-inflammatory and anti-microbial properties. Therefore, certain dental professionals tout the pungent plant's ability to provide pain relief and bring swelling down.
Over-the-Counter Medications
Common anti-inflammatory and pain-alleviating preparation commonly found inside supermarkets and drug store chains might deliver temporary help. Additionally, certain topical pain-inhibiting products available without prescription might yield favorable results.
Pain Prevention Techniques
Tooth discomfort and the problems causing the ailment might be avoided by adhering to the following practices:
Maintaining Proper Oral Hygiene
Optimal oral hygiene is a major key to preventing dental disorders. Individuals are implored to brush at least twice per day, floss between meals, use mouthwash, and receive professional evaluations once or twice a year.
Consuming a Nutritious Diet
Oral care providers encourage their patients to consume nutritious, tooth-friendly foods like vegetables and limit their sugar intake.
Limiting Bad Vices
Habits like cigarette smoking and immoderate alcohol intake could damage the teeth and gums. These products contain chemicals that can stain and erode oral components and exacerbate existing underlying conditions.
Final Considerations
Even relatively minor issues could produce significant problems eating and speaking. Moreover, if left unchecked, less serious oral health maladies could quickly turn into significant ailments. Therefore, the preceding fixes are only temporary solutions and should not substitute for receiving a complete oral care assessment. Contact us at Midway Family Dentistry today, for dental advice or to book a check up.
Reach Out to Us Today to Be Seen by Our Dental Professionals