Skip to Content
We Welcome New Patients to Our Dentist's Office
Midway Family and Cosmetic Dentistry is Alpharetta, Georgia's premier family dentist's office. Our knowledgeable and experienced team of dental professionals is excited to welcome you and your family for their first visit. When you become a part of our office, you can expect to be treated with the same level of care and respect that we give to all our patients. Our goal is to provide you and your family with high-quality restorative, cosmetic, and general dentistry services. We combine our access to innovative dental technology, compassionate care, and experienced dental professionals to ensure you receive the right oral healthcare treatment. New patients can find important information below and then schedule their first appointment.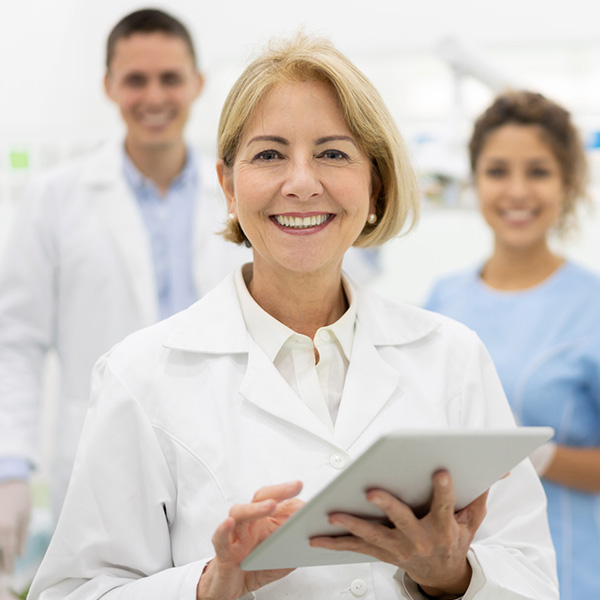 Need a New Dentist?
Are you looking for a new family dentist? Look no further! Whether you're transferring from another office, need emergency dental services, or haven't been to the dentist in years, we're here to help. When you schedule your first appointment, we'll take the time to understand your oral healthcare goals and then create a customized plan to help you achieve them. Your first appointment typically consists of a cleaning and a dental exam. We may sometimes recommend dental X-rays if it's been over a year since you last received them. Our team will communicate to you exactly what you can expect while you're here.
New Patient
Information
You can expedite the new patient check-in process by downloading and completing our new patient forms before your first appointment. These new patient forms will provide us with critical information about your health history and insurance. If you cannot complete them before your first appointment, that's okay. Just arrive 15 minutes early, and you can fill them out in the office. Understanding your oral health history allows us to make the necessary recommendations for the right treatments.
Financial & Insurance Information
Midway Family and Cosmetic Dentistry works with many of the area's most popular dental insurers. Most dental plans provide coverage for bi-annual cleanings. In contrast, cosmetic treatments may not be covered. When you choose us as your dentist's office, we'll ensure you fully understand your coverage before treatments. We believe that every family should have access to the best quality care. That's why we offer financing options for patients who require treatments that their insurance company doesn't cover. Speak to our team today to learn more.
Become a Patient Today
Midway Family and Cosmetic Dentistry provides all the information new patients need to become part of our dentist's office. We offer comprehensive dental treatments for the entire family, including kids, teens, and adults. We also offer pediatric dentistry for toddlers. We want our patients to feel comfortable and confident enough to be their own oral healthcare advocate. Our team is available to help you reach your oral healthcare goals. Schedule your first appointment today to meet with our team and get started on your journey to a beautiful smile.