Skip to Content
Back to School With Midway Family and Cosmetic Dentistry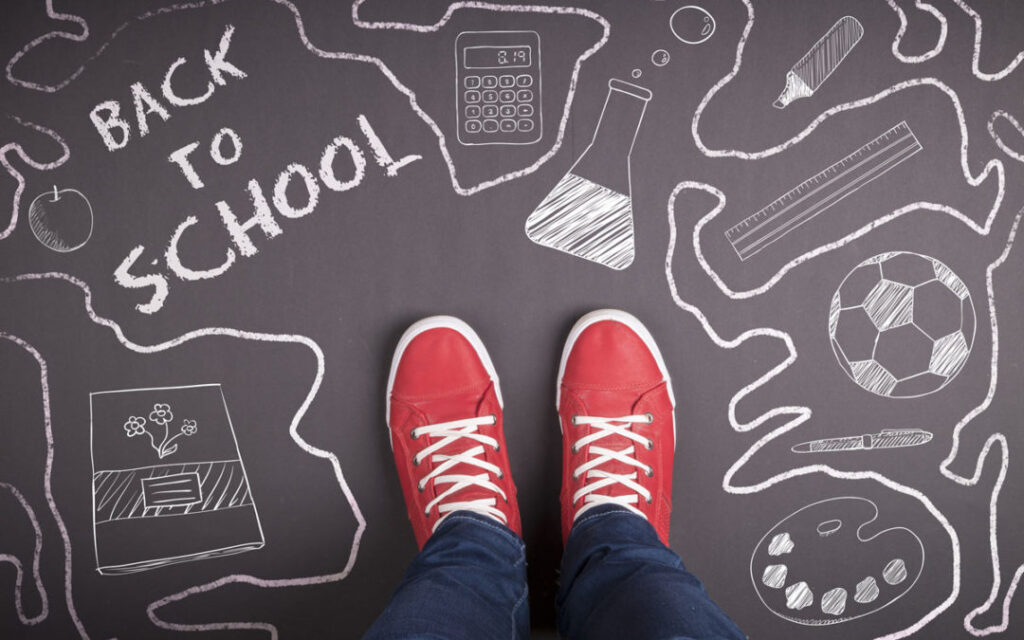 It's time for students to head back to school! Start your kids off right by visiting an Alpharetta Dentist with the skills and experience you can trust to deliver exceptional care. Midway Family and Cosmetic Dentistry has been providing high-quality care to the community of Alpharetta, Georgia and the surrounding areas for years. We offer a full range of dental services for the entire family, so everyone can show off a healthy and gorgeous smile. Find out more about the services and treatments offered.
Teeth Cleaning
Regular teeth cleanings at the dentist is part of an excellent preventative care strategy. The team at Midway Family and Cosmetic Dentistry provides state-of-the-art care to all patients. During a teeth cleaning appointment, your provider will examine your teeth and gums and then clean away plaque and tartar.
Attending these cleanings is the perfect opportunity for your dentist to spot early signs of problems so they can be addressed quickly, before they progress to more serious issues. Teeth cleanings help to prevent tooth decay, gum disease, and even tooth loss.
Routine dental checkups are especially important for children and teens. This is the age group that most commonly requires braces or removal of wisdom teeth. Routine screenings help your dentist keep an eye on how your child's teeth are developing. They can recommend braces or other treatment to correct gaps in teeth, overcrowding, or issues with bite. Older teenagers may require an x-ray to determine if their wisdom teeth are likely to become impacted or other complications develop. Early detection and immediate treatment of these, and other dental concerns usually lead to shorter treatment times and fewer problems.
You should see your dentist twice per year for a professional cleaning. Schedule an appointment sooner if you are experiencing any symptoms or have concerns regarding your oral health.
Athletic Mouthguards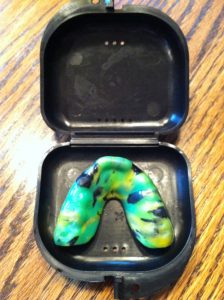 Back to school means the beginning of sporting events. Make sure your childrens' smiles are protected by getting them fitted for a protective athletic mouthguard. Mouthguards are essential pieces of athletic gear for any child who participates in sports. They reduce the risk of losing a tooth or sustaining an injury if an accident occurs and delivers a blow to the face.
Mouthguards fit over the top set of teeth and provide a cushion for the teeth, as well as the tongue, lips, and inside of the cheeks. Children should wear a mouthguard during any practice or game for a contact sport. They are also useful for non-contact sports such as track, as they help prevent damage from an injury like a fall. Custom-made mouthguards from Midway Family and Cosmetic Dentistry are ideal for comfort and safety.
Teeth Whitening
Everyone wants a sparkling white smile. Yet teeth are frequently stained by particles from food and drink that are left to build up on the tooth enamel. Midway Family and Cosmetic Dentistry can help restore a less-than-perfect smile through professional whitening treatments. This is a common dental service that uses bleaching agents to quickly and effectively whiten your teeth. We offer both a take-home option or an in-office whitening option. In-office teeth whitening that is done by a dentist works faster than the take-home options.
Sonicare Electric Toothbrushes
Daily brushing is crucial for healthy teeth and gums. Using an electric toothbrush is a more effective way to clean away bacteria and plaque from your teeth and gums. Now you can keep your teeth clean and vibrant with a Sonicare electric toothbrush. It's on special for just $47! Stop by the office or call us to find out more about how to get yours. Don't wait too long. This offer is only good while supplies last.
Visit Us Today!
Our staff is highly trained, warm, and friendly. We make every effort to put your kids at ease and make dental appointments fun! Contact Midway Family and Cosmetic Dentistry now to schedule your appointment with an Alpharetta Dentist who is one of the best in the area!
Reach Out to Us Today to Be Seen by Our Dental Professionals