Skip to Content
Help Your Kids Love Going to the Family Dentist!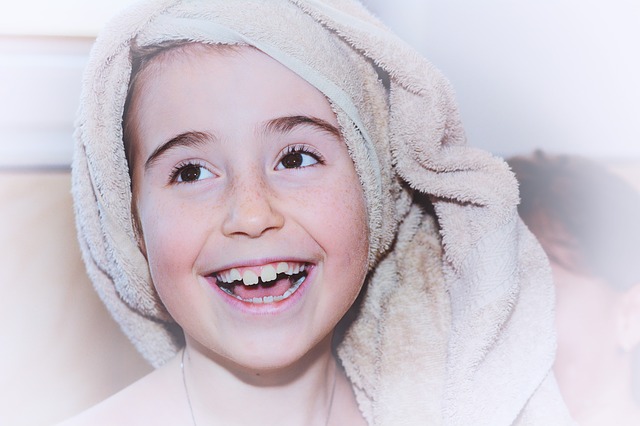 Visiting the Family Dentist.
You know it's important. As a loving, responsible parent, you want what's best for your child. Of course, as a loving parent, it can be challenging to institute a regular habit of visits to what can be a scary place for some children: the dentist. After all, it can be scary for grown-ups too! But there are a few helpful things you can do to make good oral health, including regular trips to the family dentist, an enjoyable part of your child's life. It's really true; you CAN help your kids love dental care!
Start Early
Semi-annual dental check-ups are where it's at for kids! What's the secret to success? Starting early. How early? Most experts recommend as early as their first baby tooth for the first visit. An early introduction to dental visits, and all the nice people in charge of caring for your child's dental health, creates a great foundation for a lifetime of successful oral care. A good family dental clinic is very adept at directing children to all the fun and exciting things to be discovered at the dentist's office. They also do a wonderful job in educating children about the importance of daily dental hygiene, deputizing them in the fight against the bad guys: evil tooth decay and cavities!
Practice at Home
Your family dental health practice can provide you with tips and tools to continue your child's oral health routine at home. From funky toothbrushes and flavored toothpastes and flosses, to other special material like coloring books and charts, there are many ways to reinforce good daily habits in oral hygiene. Regularly brushing and flossing your child's teeth until they are capable of performing the task themselves has the added benefit of helping them feel comfortable with professional cleaning at the dentist's office. Also, talk about past visits to the dentist. Remind them of the things they most enjoyed, and that they'll get to see the nice staff and all those fun things again soon.
We Love Being Your Family's #1 Dental Care Team!
It's amazing what a difference thoughtful preparation can make in your child's attitude and overall experience at the family dentist. At Midway Family & Cosmetic Dentistry, we take pride in creating the best possible atmosphere for a lifetime of enjoyable dental visits for your whole family. Your trust in us as your family's #1 dental care team is an honor we take very seriously. Call us in Alpharetta, GA today at 678-393-1868 to schedule your next visit. We look forward to seeing you!
To sign up for our special offers and discounts, visit us HERE.
Reach Out to Us Today to Be Seen by Our Dental Professionals