Skip to Content
The Alzheimer's Disease and Oral Health Connection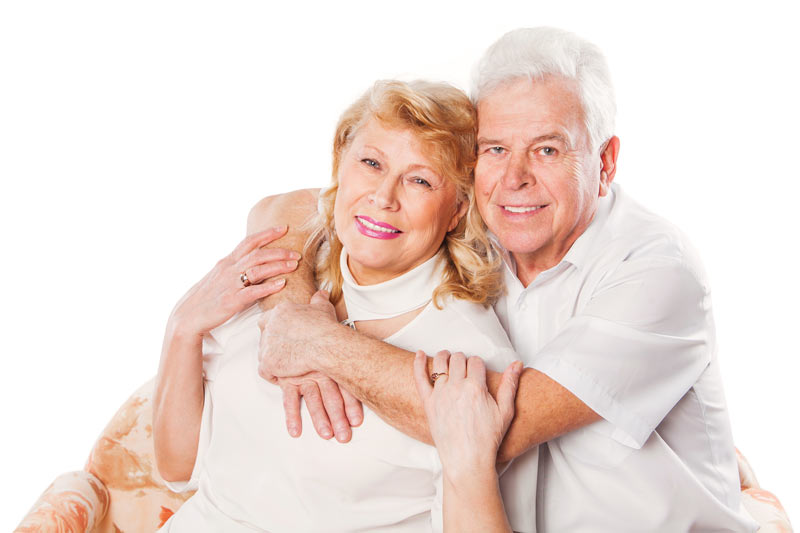 At Midway Family and Cosmetic Dentistry, we realize how oral health can impact your overall health and quality of life. This is why we highly urge all of our patients to make oral hygiene a top priority. According to a study published in the Journal of Alzheimer's Disease, people with inadequate oral hygiene or gum disease are at risk of developing a number of health issues, including Alzheimer's. With approximately five million Americans currently living with Alzheimer's, it's important to explore the link between Alzheimer's Disease and oral health.
Connecting Alzheimer's Disease and Oral Health
Alzheimer's disease is a form of dementia that affects the brain and drastically reduces mental capacity and daily living skills. Regrettably, the severity of this disease oftentimes limits lifespans. Patients with Alzheimer's live an average of 8 years after their initial diagnosis. The onset of Alzheimer's Disease is associated with older people, yet scientists have not determined what causes the disease. Researchers have identified certain risk factors for developing dementia such as family history, age, and genetic predisposition. Recent research suggests that Alzheimer's and other forms of dementia could be related to oral health.
Taiwan scientists from the Chung Shan Medical University and the National Defense Medical Center conducted a retrospective cohort study that was printed in Alzheimer's Research and Therapy. The research examined how various health issues are interconnected. The results indicated that people with gum disease, also called periodontitis, are more likely to develop Alzheimer's Disease. The study in Taiwan did not provide a specific causation between dementia and oral hygiene, however, it did find that the subjects suffering for 10 years or more from chronic gum disease were more likely to develop Alzheimer's.
Another study conducted in England at the University of Central Lancashire (UCLan) School of Medicine and Dentistry found signs of gum disease bacterium in the brains of Alzheimer's patients. Scientists examined brain tissue samples from 20 subjects, 10 suffering from dementia and 10 without dementia. The results were intriguing. Four of the brain tissue samples from participants with dementia contained the bacteria. In contrast, there was no gum disease bacterium found in subjects without dementia. The results concluded that the bacteria called Porphyromonas Gingivitis which is generally linked with periodontal disease was found in the patients with dementia.
This bacterium enters the bloodstream through eating, chewing, and teeth brushing, and can then be carried to other parts of the body such as the brain. Researchers surmised that upon entering the brain, the bacteria sets off a release of chemicals that kills brain cells. This response causes a decrease in brain neurons that leads to a surfacing of symptoms associated with Alzheimer's Disease such as memory loss and disorientation.
Of course, this study examined the brain tissue of only 20 subjects which makes it statistically unreliable. It is possible that the subjects with dementia already had oral hygiene habits that were far worse than the subjects without dementia. However, it does provide essential data regarding the possible risk factors for developing dementia. It's important to understand that both of these studies show an association between periodontitis and Alzheimer's disease but do not prove causation.
Clearly, more research is needed to determine the correlation between Alzheimer's disease and oral health. Yet the conclusions that have been drawn from current research does highlight the importance of protecting your health by practicing good oral hygiene.
Preventing Periodontal Disease
Luckily, gum disease can be prevented with consistent dental hygiene. Caused by built-up plaque and tartar, periodontal disease can increase the risk of developing other health issues such as stroke, diabetes, and heart disease. According to the American Dental Association, daily cleaning with floss or an interdental cleaner plus blushing twice a day will help prevent periodontitis. When the area around the gumline catches plaque, gingivitis can occur. Unfortunately, this is an area within the mouth that people frequently neglect. Brushing teeth at a 45-degree angle allows the brush to clean both your teeth and your gums at the same time. In addition, it's always a good idea to have a couple of toothbrushes, allowing one to dry between use; and make sure to replace your toothbrush every three months. Prevent periodontal disease and dental inflammation with regular cleanings by visiting Midway Family and Cosmetic Dentistry at our Alpharetta, Georgia location.
Reach Out to Us Today to Be Seen by Our Dental Professionals